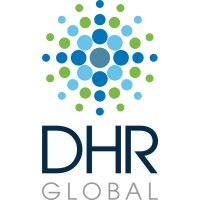 DHR Global – Position Specification Senior Vice President, Social Impact New Jersey Performing Arts Center – Newark, NJ
Position Specification
Reporting To:
President & Chief Executive Officer
Dotted line report to: Executive Vice President & Executive Producer
Direct Reports:
VP Arts Education, AVP Community Engagement, and Senior Director, Arts and Well-Being
Indirect responsibility for associated departmental staff managed by these three direct reports.
Location: Newark, NJ
Company Description
New Jersey Performing Arts Center
https://www.njpac.org/
The New Jersey Performing Arts Center (NJPAC), located in downtown Newark, NJ, is the anchor cultural institution for the state of New Jersey. Since opening its doors in 1997, NJPAC has attracted over 11 million patrons, and reached almost 2 million children and families through its arts education and community engagement programming. As a presenter of world-class performances on its campus and throughout the Northeast, and nationally through broadcast and touring productions, NJPAC is the nation's most diverse performing arts center in terms of programming, audience and staff.
In its 25th anniversary season, NJPAC is launching the expansion of many facets of its work with the construction of a new home for its arts education and community-driven performing arts programs and state-of-the-industry professional rehearsal studios for the development of new work. This facility, the Cooperman Center, which is slated to open in 2025, will be the cornerstone of a new neighborhood NJPAC is building on its campus that also includes public park spaces, apartments and townhomes, restaurants, retail and cultural venues.
Scope and Responsibilities
NJPAC is now seeking an SVP, Social Impact whose role will be to advance the mission to harness the arts to benefit all communities served by NJPAC and to develop new pathways to share NJPAC's unique programs.
This exciting new role will oversee three departments:
Community Engagement. NJPAC offers 200+ free programs per year at libraries, churches and community spaces throughout Greater Newark, with a focus on literacy, poetry, jazz, film and dance. NJPAC maintains six advisory councils and over 170 engaged partners. The organization is in the midst of launching new long-term partnerships with local community organizations in Newark that will increase the reach of these programs, prompt the creation of new offerings, and engage even more community members.
Arts Education. NJPAC is the state's largest provider of arts education, serving more than 100,000 students and families annually. NJPAC offers student performances on its campus throughout the season, in-school residencies with professional teaching artists, summer and Saturday classes for children and teens, professional development and arts integration training for teachers, and more. NJPAC's endowed Colton Institute for Training and Research in the Arts supports the department's initiatives in arts education research, student evaluation, faculty training, and college and career programs. The Cooperman Center will enable a significant expansion of arts education offerings.
Arts and Well-being. This new department is charged with developing initiatives that use the arts to improve individual and community health, which includes a first-in-the-nation collaboration between a health insurer, healthcare system and a performing arts center. New research into the intersection of arts and well-being, and best practices for maximizing impact, will be part of this department's work, as will the creation of new programming
These departments are engaged in work with overlapping goals and similar partners, and the SVP will enhance crossdepartment collaboration and unify efforts for maximum impact. The SVP will also build a strong relationship with the Executive Producer and Programming Department to enhance opportunities for mainstage programming to include community and educational offerings. The SVP will possess deep commitment to and experience in working with diverse communities.
Key Selection Criteria
NJPAC is seeking a creative leader with a vision, who can foster communication, cultivate partnerships, listen, adapt, evaluate, build consensus, advocate passionately, motivate and inspire.
The ideal candidate will:
Likely have an advanced degree and at least 10-15 years in a senior leadership position at a nonprofit, or educational or cultural organization. Knowledge of the City of Newark, County of Essex, local government and/or neighboring arts communities is a plus.
Believe in the power of the arts to positively impact individuals and communities
Be committed to the mission and values of NJPAC
Embed values of equity, inclusion, belonging, social justice and sustainability into all programs, policies, processes and practices
Have significant experience in effectively leading and managing a large and diverse staff
Have an understanding of social-emotional learning, maker theory and creative placemaking/place keeping
Demonstrate deep knowledge of arts, research and evaluation practices and protocols
Be able to imagine, plan, organize and execute cultural programs which integrate the work of all three departments
Work efficiently and thoughtfully, both independently and as part of a team, in a high-pressure environment with tight time constraints and deadlines
Balance service to the community and NJPAC's many artistic and cultural partners with prudent management of resources
Communicate effectively and clearly with various audiences, including elected officials, City, County, and State government representatives, corporate and community leaders, funders, artists, and members of the public
Deep commitment and experience working with diverse communities
Demonstrate a track record of driving complex projects and achieving results in the face of ambiguity
Successfully manage a $6.5 million operating budget (total budget for three departments combined)
Personal / Professional Attributes:
Collaborative, approachable and supportive colleague and mentor
Adept at building relationships, internally and externally
Empathetic listener and communicator, able to clearly articulate vision and lead effective teams
Expert at coaching and promoting staff development.
Impactful public speaker and representative of the institution
Outstanding interpersonal abilities; skilled in assessing employees' strengths and weaknesses, and helping them
recognize and fulfill their potential in a gracious manner
Excellent organizational and leadership skills; strong project management and talent management experience
A self-starter with a results-oriented and productive workstyle, at ease in a fast-paced and ever-changing environment
Contact Information
James Abruzzo
Managing Partner, Global Nonprofit Practice
New York, NY
T: +1 (212) 883-6800
M: +1 (973) 885-5447
E: [email protected]
Michele Counter
Principal
Raleigh, NC
M: +1 (919) 244-1201
E: [email protected]
Emma Kemper
Associate
Denver, CO
M: +1 720 262 7574
E: : [email protected]