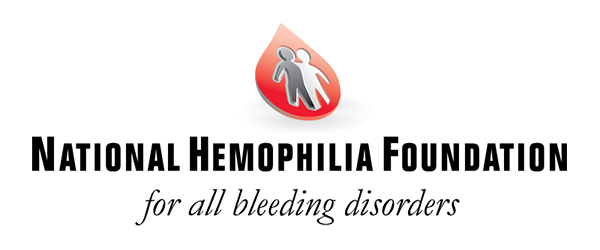 DHR International Announces Appointment of CEO, National Hemophilia Foundation
On behalf of the Nonprofit Practice at DHR International, I am pleased to announce the recent appointment of Dr. Len Valentino as the CEO for the National Hemophilia Foundation.
Dr. Valentino has made it his life's mission to improve the lives of those with bleeding disorders and their families. For three decades he has dedicated himself to this effort as a physician, medical director, and developer of pharmaceutical treatments for hemophilia. Dr. Valentino was with Rush University Medical Center from 1990-2013; he founded the Hemophilia Treatment Center there in 1998 and led it for fifteen years. In 2013 he retired from his clinical work and eventually took a position at Baxter, which later became Baxalta and was acquired by Shire. Since June 2017 he has served as Vice President, Medical Affairs, for Spark Therapeutics, a bio tech startup founded six years ago from a team of researchers at Children's Hospital of Philadelphia. Dr. Valentino is in charge of developing the medical strategy around product development and how gene therapy can treat hemophilia. Spark was acquired by Roche in December 2019. The announcement of his appointment to NHF followed the merger.
Dr. Valentino will provide the National Hemophilia Foundation with transformational leadership as he employs his vision to unify the chapters, sustaining their efforts to treat, educate, and advocate on behalf of people with bleeding disorders; diversify the organizations funding, increasing the unearned income from non-industry sources; and establish and expand a robust research agenda, ambitiously seeking a cure for hemophilia. He brings to the CEO position a unique expertise and credibility, which enables him to tell the story of hemophilia in an authentic and compelling way. Dr. Valentino is a widely known and respected leader across the NHF community, and he has ties to other related organizations like the American Thrombosis and Hemostasis Network, World Hemophilia Foundation, and The American Society of Hematology which will continue to strengthen as CEO.
"After interviewing multiple firms, the NHF search committee agreed DHR was the clear choice to lead this assignment. We were pleased with their guidance, expertise, and professionalism throughout our entire process and appreciate their assistance in this very important process," said Scott D. Martin, Chair of the NHF CEO Search Committee.
We are pleased to have partnered with the National Hemophilia Foundation in recruiting Dr. Valentino to the CEO position. Dr. Valentino will begin his role in February 2020.
Since 1989, DHR International has been a leading privately held provider of executive search solutions with more than 50 wholly-owned offices spanning the globe. Since founding the practice in 2001, I have led a team of recruitment professionals that serves select health related and disease support nonprofit organizations, in addition to national and international foundations, social service organizations, the arts and cultural sector, and the zoo and aquarium and science center industries. In addition to its work throughout the United States, the Nonprofit Practice serves clients in Asia, Europe, and the Middle East. More information may be found at http://www.dhrinternational.com.