Glenn Lowry On Excessive Pay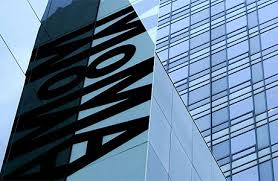 A recent ArtNet news article about the "whopping" compensation of Glenn Lowry, MOMA's Director, quoted me as saying "It's a nonprofit but it's also a business. The board is paying him because they think he's worth it."
Nonprofit executive compensation is a newsworthy issue. There are many abuses involving excessive nonprofit compensation and we are grateful to the active media for rooting out the abuses; and, nonprofit executive compensation often seems excessive because of the common perception of the nonprofit executive as working for the mission, not for the money.
I find it helpful in these discussions to remember that we are talking about "our money;" your money, my money, every taxpayer's money because nonprofits receive both government funding (our money) but more importantly, they receive relief from taxes and indirect subsidies – MOMA pays no real estate taxes because it is a nonprofit – if MOMA paid real estate taxes, and all other NYC nonprofits building owners like St. Patrick's Cathedral down the block from MOMA and the 92nd street Y, then everyone's else's taxes would be less. And for every individual's financial contribution to the MOMA, the government reimburses a portion (because the contributions are tax deductible). Our money is redistributed to the nonprofit through the deduction.
So who decides how our money is spent? The nonprofit trustees, the board members, who are "in trust" for us all, have a duty to ensure our money is used wisely. The federal government has a say, requiring boards to justify the amount of compensation they pay their senior executives. I imagine that the MOMA board did its due diligence and protected itself by demonstrating Lowry's compensation is fair and reasonable.
But how to decide what is fair and reasonable? The IRS requires a comparability study, comparing the executive's salary to those of his peers. As the highest paid museum director Lowry has no peers. One measure is to compare CEO compensation as a percentage of total operating budget – by this measure, Lowry's $2.1 million pay is 1% of the operating budget, far below the average for large institutions.
Why else would the board pay a nonprofit CEO over $2 million? First, his compensation is 2/3 salary and 1/3 bonus, based on meeting performance goals. The board measures Lowry's success by 'budget control, growing the endowment, leading museum staff, and expanding the museum's exhibitions of contemporary art.' The board is evaluating performance before deciding on compensation.
The art museum director pool of qualified leaders is very small and the demand very high. This fact causes museum directors to be among the highest compensated among nonprofit professionals (higher than college presidents, theater managing directors, social service executives, etc.). And boards are eager to hold onto their director, by offering deferred compensation and bonuses to retain CEOs and to keep them happy. While there may not be another museum as attractive or as well paying as the MOMA, the board is still interested in being fair and ensuring that Lowry is operating at peek performance.
The aforementioned ArtNet article also highlights the protest by the MOMA rank and file over increases in health care costs while Lowry enjoyed significant increases in pay. Yet this is Lowry's issue to handle: if the workers are not motivated the best will quit, those who remain may not give full effort which may reflect poorly on customer service, cleanliness of the building, safety, etc. That is Lowry's problem to solve, not the board's. The board can offer advice (Lowry often makes decisions in consultation with senior staff and board) and reflect its satisfaction or dissatisfaction at bonus time.
James Abruzzo, Consultant, Consulting, Executive Search, Nonprofit Compensation, Expert Witness, Glenn Lowry