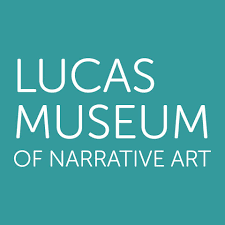 Lucas Museum of Narrative Art Seeks Chief Strategy and Administration Officer
DHR International has been retained to conduct the search for a Chief Strategy and Administration Officer for the Lucas Museum of Narrative Art (Lucas Museum).
Founded by philanthropist and filmmaker George Lucas and his wife, Mellody Hobson, Co-CEO and President of Ariel Investments, the Lucas Museum will be a one-of-a-kind gathering place to experience collections, films and exhibitions dedicated to the power of visual storytelling and the evolution of art and moving images. At this time of exciting growth and development, the museum seeks a dynamic and inspired leader for its Chief Strategy and Administration Officer (CSAO). The role reports to the Director/CEO, is a member of the Executive Management Team and works with Trustees, other senior leadership and varied teams across the museum to develop and implement strategy, DEIAB (diversity, equity, inclusion, accessibility, belonging), and people-centered policies and practices. This position will play a critical role in imagining and realizing the museum as a strategic, equitable and people-first work community. They will provide leadership, strategic direction, stewardship, administrative and managerial oversight for various areas including strategic planning, DEAIB, human resources, professional development, and the Director/CEO's office.
Additional information is available in the position specification. If you or someone you know is interested in applying, please submit resume to Phil DeBoer at [email protected]