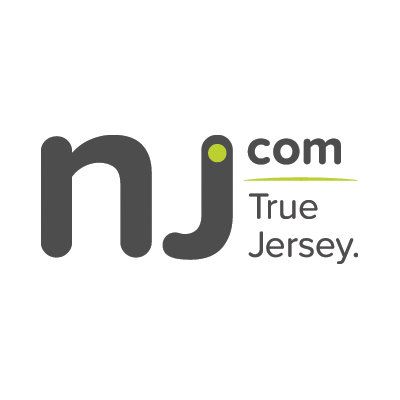 N.J. business leaders learn management skills from N.J. Symphony Orchestra conductor
As originally seen in NJ.com on November 5, 2010.
NEWARK — Without touching an instrument or playing a note, conductor Jacques Lacombe can achieve the musical sound he wants from the 60 people who are actually doing the work of making music.
He does so using the same techniques of corporate leaders: inspiring, cajoling, and directing the New Jersey Symphony Orchestra musicians to perform to his desired end.
That's why some 35 business executives spent a few hours watching him work Thursday. During an innovative program at the New Jersey Performing Arts Center, the students in the Rutgers Business School's Nonprofit Leadership Certificate Program observed Lacombe rehearse Brahms Piano Concerto No. 1 with guest soloist, Yuja Wang, and his ensemble of musicians. They saw him put into action the critical management and leadership skills they had been studying all week.
"It's really collaborating, it's giving and taking," said Lacombe. "We are part of a team. Involving people in the decision-making is a better way to work. I have the final say, of course … but it is better to make the musicians want to play."
The certificate program, run by the Institute for Ethical Leadership, is intended to improve the management skills of senior executives, emerging leaders and those who are transitioning to the nonprofit sector. The three-day schedule included classes on fundraising and management, as well as panel discussions and round-table conversations.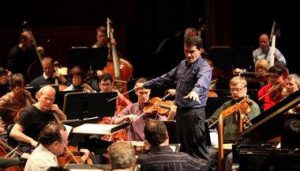 The final session perfectly synthesized the lessons of the previous days, said Marcia Smith Fleres, executive director of the New Jersey Education Foundation Partnership in Princeton Junction.
"I could apply it to running a nonprofit, getting different people with different skill sets to work together toward the goal. Watching him giving feedback, the interplay between him and the musicians," said "Fleres. "It was perfect."
James Abruzzo, the institute's co-founder, took the idea for the session from a Harvard Business Review article highlighting the unique relationship between orchestra conductors and their "employees," the highly-skilled musicians who perform the music. Abruzzo, who is also a musician, said the article illustrated how a conductor practices all the skills required for a successful corporate manager.
"It's about positive reinforcement and motivation and not creating such a big barrier or distance between the leader and the group," Abruzzo said.
Lacombe's laid-back style was evident from the start. He often preceded suggestions with phrases like, "Let us try something here" and "I wonder about doing this" before articulating his exact ideas. At one point, he asked Wang if she wanted the tempo to be faster. "It feels like you're pushing me a bit there," he said. But she said no, and they repeated the passage.
Later, Lacombe explained his approach, saying he asked her intention in order to figure out how to address the fact that "she was slightly ahead of us."
Flexibility and spontaneity were also lessons from the rehearsal. Wang was a last-minute replacement for Yefim Bronfman, who took ill.
"We've never worked together before. We met at one o'clock," said Lacombe, to the laughter of the Rutgers group.
NJSO president and CEO André Gremillet, a classical pianist with an MBA, said there are many lessons to be learned from the relationship of conductor to orchestra.
"It is the very microcosm of managing an organization. You have people in front of you playing, and they are much better at it than you are," Gremillet said.
He added that the speed of the orchestra's work — they rehearse and perform a new program in a week — makes it appropriate for study.
"A cycle in a company that might take weeks or months happens here in a few minutes," he said, noting the nonverbal communication that runs through the rehearsal. "The way he acknowledges their playing, the energy he communications, all these things are very important when you are leading people and in a two hour rehearsal you can see it all right there."