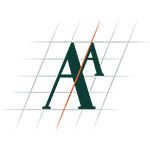 New management position in an exciting arts organization
Marketing/Development Consultant
Organization: Close Encounters with Music. www.cewm.org
Location: Berkshires, MA; and remote
The Organization
Now in its 32nd year of presenting concerts in the Berkshires, the mission of Close Encounters With Music is to engage the imagination of diverse concert audiences in a welcoming setting; connect listeners to performers and composers; foster the excitement and sense of community that live performance arts builds; and turn performances into intellectually enriching and educational and artistically uplifting experiences.
We present internationally celebrated soloists in thematic chamber music performances; stimulating music-oriented lectures with notable figures; galas and special-themed celebrations October-June. Entertaining, erudite, lively commentary by artistic director Yehuda Hanani puts composers and their times in perspective to enrich and enlighten the concert experience. To date, over 100 themes have been explored in the series' programs. A core group of leading artists appears regularly as guests. Choreographer David Parsons and actors Sam Waterston, Richard Chamberlain, Jane Alexander, and Sigourney Weaver have also been featured, weaving narration and dance into the fabric of the programs.
CEWM also has an active commissioning program, working with the most distinguished composers of our time—Paul Schoenfield, Osvaldo Golijov, Thea Musgrave, Lera Auerbach, among others—to create over 20 important new works that have taken their place in the chamber music canon and on CD. Our immersive educational residency for string players, pianists and vocalists, Berkshire High Peaks Festival, is held in the summer.
This new position, reporting to the Executive Director and working closely with the development committee will:
Develop and implement an approach to converting individuals and families into donors and subscribers. Identifying and engaging people and helping to create an emotional connection between people and our organization.
Improve and strengthen connections with CEWM existing subscriber and donor base, particularly communicating with them, listening to them, and responding to them.
Develop other marketing, sales or fundraising programs, and follow up on the best ideas of our board members, that increase CEWM's outreach to potential subscribers, concert attendees, and potential donors.
Pursue corporate contributions, sponsorships and underwriting.
The ideal candidate will possess the following skills and traits:
Great communications skills – written and oral ability
Affability and likeability, a relationship builder
Desire to engage, develop a rapport with individuals.
Detail-oriented; keeping lists, following up, circling back, etc.
Computer literate with the ability to use databases.
Self-motivated, ability to work on her/his own.
High energy
Ability to handle rejection (and celebrate success)
Although a self-motivated, self-starter, they must be able to work with and take direction from the Executive Director and work cooperatively with a small staff and volunteers.
The winning candidate will likely be local to the Berkshires so they can attend our events and concerts. They could be located within a 45-minute drive since much of the time will be on the phone, communicating with folks via email and phone.
The winning candidate may not necessarily be a professional fundraiser or marketer of arts organization. Clearly, a bright, energetic businessperson with smarts, combined with a desire to be part of a winning organization – the successful person in this position will make a substantive difference to the organization. The winning candidate may be a consultant to other organizations – just not to other arts organizations – piecing together a living; or someone who is seeking some extra income in retirement or recently retired and looking for more meaning in life. Above all, the ideal candidate will be a classical music aficionado – not necessarily a musician, but someone who can carry on an intelligent conversation with a music lover.
The position will likely require up to 20 hours per week, at an hourly rate of $30.00 to $50,00.
Send inquiries, nominations and resumes to:
James Abruzzo
[email protected]