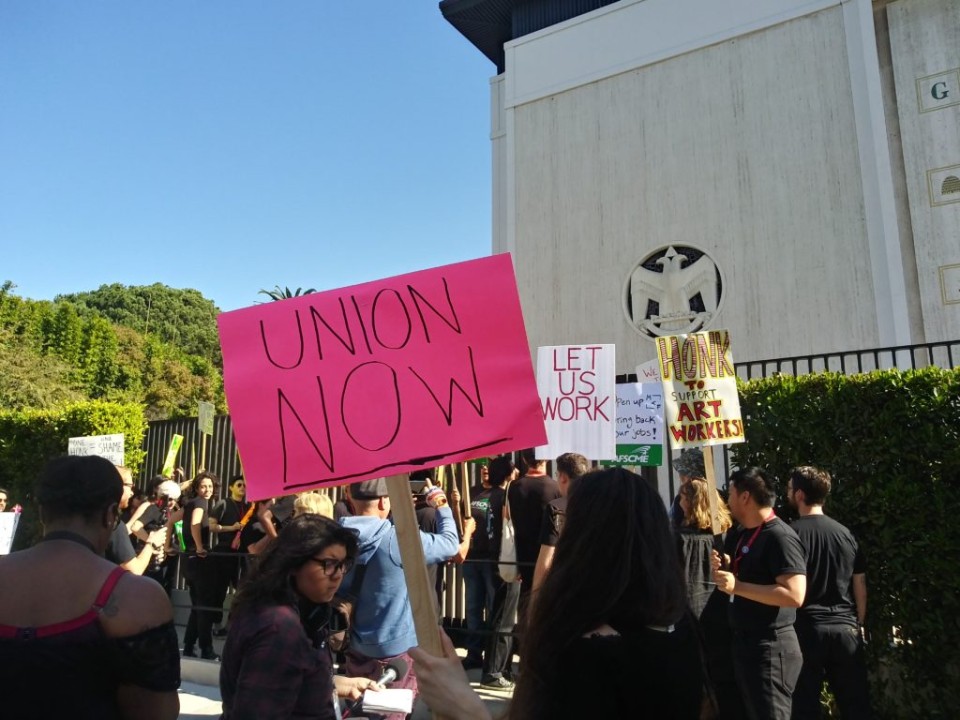 The unionization of the art museum
Museum staffs are unionizing like wildfire – what's to be done about it, and by whom?
Three recent articles detail the new round of unionization in the nation's art museums. The Columbus Museum of Art, Mass MOCA, and the Philadelphia Museum of Art are the more recent.  Still, these labor actions sweeping the country's museums are to be expected; the question may be only, what has taken the rank and file so long?
Traditionally, museum executive leadership considered staff labor issues as management's purview, to be handled by the executive in charge, based on "corporate priorities of efficiency and sustainability while focusing resources on the art and programs." The employment situation was stable and controlled by a relatively closed circle of museum directors; there was a limited supply and an almost unlimited supply of arts and museum management students wanting to work for an art museum. If someone was dissatisfied with their pay or working conditions in a significant museum, they either remained in the position and suffered (for the privilege of working at the Guggenheim, for example) or left the field. But since Covid, the great resignation, and importantly, growing recognition of the unfairness and inequity that pervades the workers' conditions in the US, museum workers, indeed all cultural workers, are speaking up.
In an article last year about the responsibilities of the board and the CEO of a major museum (the Museum of Modern Art), I wrote that "Museums are liberal organizations, not in the political sense but the sense that they are open to ideas, pursuers of truth, and operate on the principle that we all 'own' them; for these reasons, museums should treat all with a sense of equal justice. Museums that are not embracing liberal ideas at the board and executive levels are experiencing significant public and media scrutiny, as well as vocal pushback from the staff."
Furthermore, I believe that the great arts institutions are not only sustainable, accessible, and relevant but that they are ethical. Great institutions have a solid moral compass, and indeed any honest institution must be dedicated to treating its stakeholders – board members, executives, employees, volunteers, visitors, and taxpayers (who, indirectly, all support museums through their tax dollars) with the same amount of respect and transparency.
https://www.linkedin.com/pulse/unionization-art-museum-james-abruzzo/